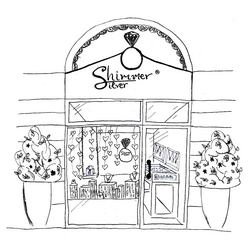 Shimmer was founded in September 2013. At the beginning, we encountered many challenges as the first ever online business selling silver jewelries in Viet Nam. First of many was the scarcity of customers in our earlier days; and whatever customers we had, they were confused and hesitant about Shimmer's product quality. Many questions arise, such as "How good are their products?", "Is it trustworthy to buy silver jewelry from an online store?", etc. Eventually, with the tremendous efforts of the people at Shimmer, we were able to earn the customer's trust. The numerous positive responses we received from our customers encouraged us to work harder to better Shimmer and inspired us to develop more high-quality products. Our goal is to make Shimmer the most popular brand name for teenagers and young customers.
At Shimmer, customer experience is the most important to us. We constantly work hard to improve our people and services to make it friendlier and more convenience for our customers. We also take quality seriously. As such, we're continuously strive to improved our product quality so our customer can see and feel it in every single item that we sell.
We're proud of the fact that all Shimmer's products are 100% handmade, from fusing to polishing process, so each ring or bracelet is unique. We keep our customers in mind, especially when it comes to prices; we always considered and adjusted it to make it more suitable for majority of people, including students and teenagers, so that everyone is able to own little dream in hand easily. In the long term, we hope we will always be trusted places in your mind that brings your "shimmering" dream come true, because we all are dreamers.
Thank you all for your love and support,
Shimmer